How do I update the template for existing curriculum maps?
This is part of our Curriculum Solution. You will not have this option if you are a free user.
Publishing a curriculum map template will not update existing curriculum maps as templates are set once there is a map in place. In order to update existing maps, please follow the steps listed below.
Step 1:
From the template editor in Curriculum, select the template you want to edit.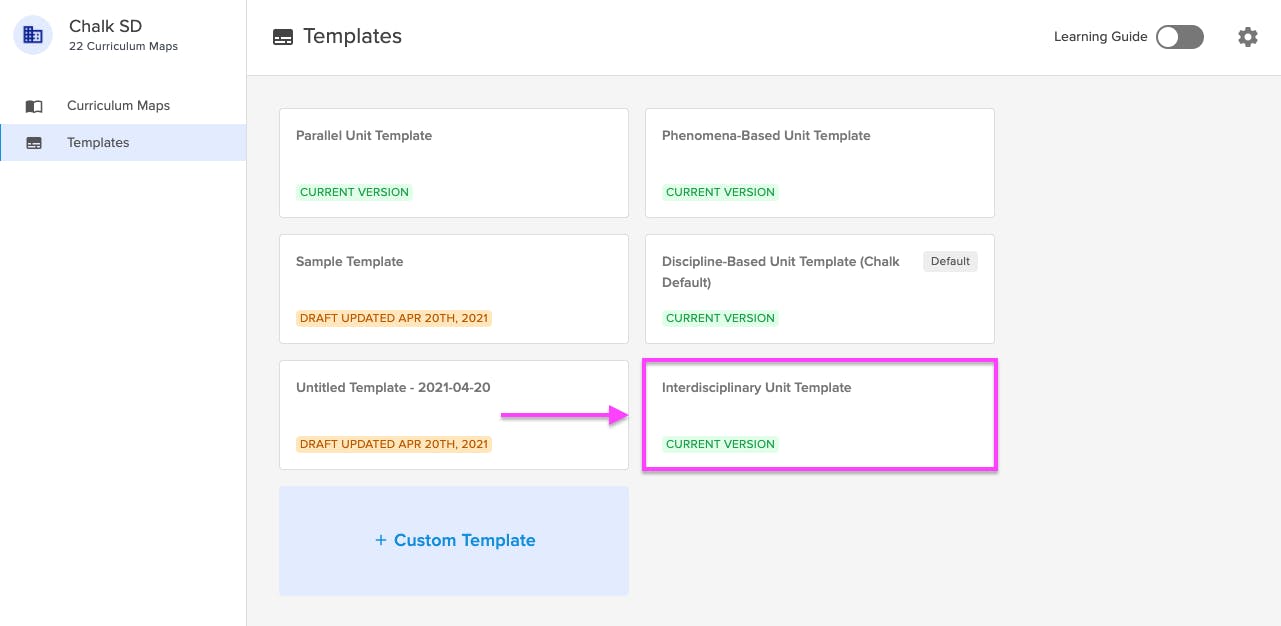 Step 2:
Create a draft and make changes to the template as needed.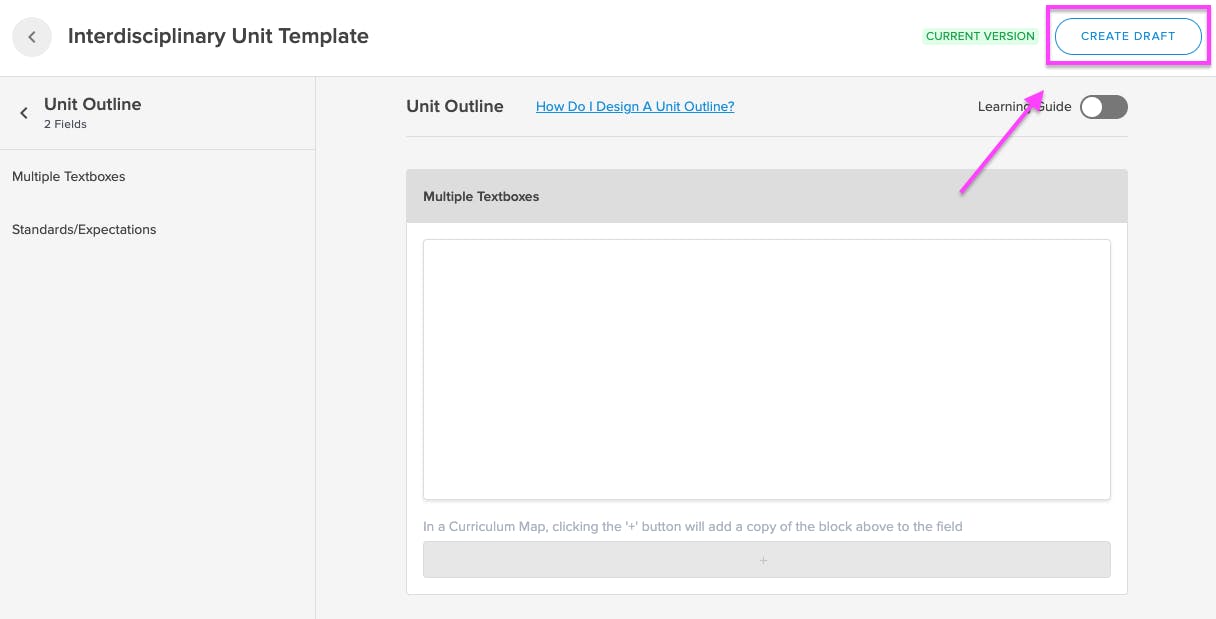 Make sure to publish your changes before moving on to the next step.

Step 3:
Submit your update request to support@chalk.com. Please be sure to include the following information:
Name of the template you want used and a brief summary of the changes made (ex: renamed field, moved field, added field)
Name of the current map(s) you want to have this template (ex: all maps currently using the old version of this template or a list of map names)
Once we receive your request, our team will be in touch if there are any clarifications needed on the changes to ensure we are able to fulfill the request.