How do I log into and navigate Admin?
This is part of our Chalk Solutions. You will not have this option if you are a free user.
Once one of Chalk's Solutions (Instruction, Curriculum or Assessment) has been purchased you gain access to Chalk's Admin app. While each Solution does have its unique advantages, there are some features within Admin that are universal to all. Here we'll go through these general features that would be helpful regardless of which solution has been purchased.
Logging into Admin
Step 1: 
Visit the Chalk log-in page! You can find the log in button on the Chalk website in the top right-hand corner.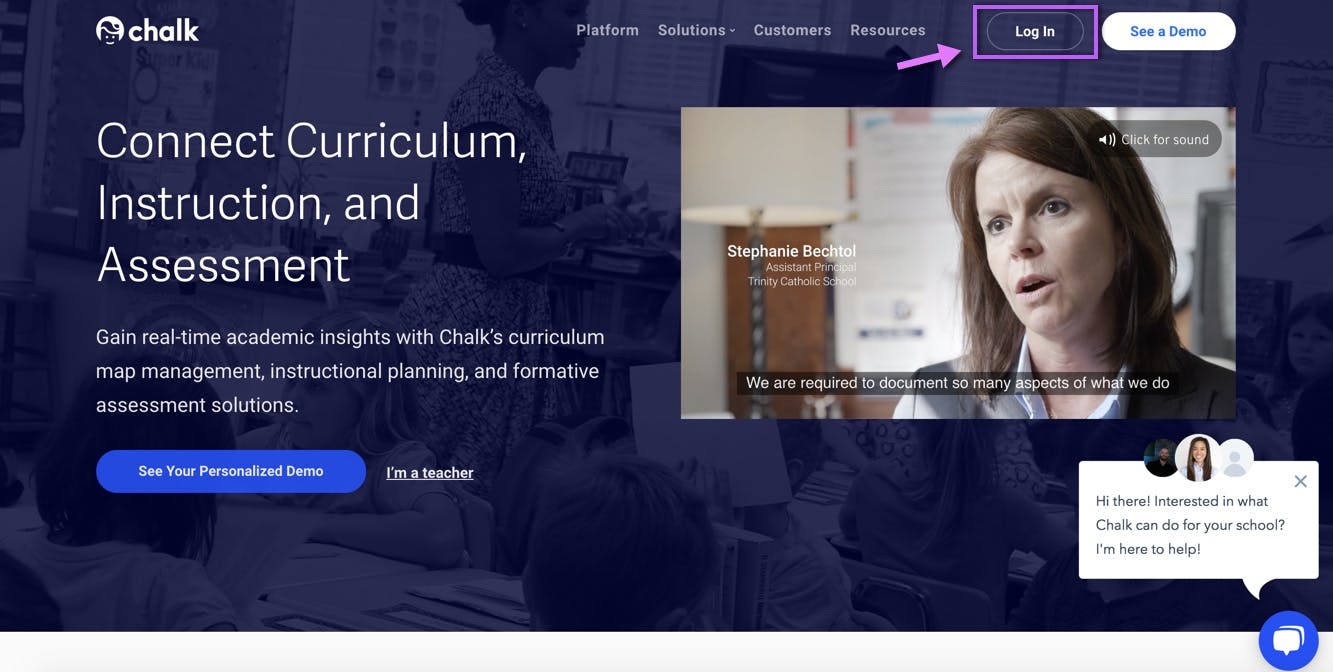 Note: After signing-up for an Admin account you may also receive an email titled "Welcome to Chalk!" from support@chalk.com. You may use this email to log-in your first time.
Step 2: 
Use your email and your password to log into your account. If you haven't setup a password yet, go ahead and leave that spot blank and simply click login to get into your account.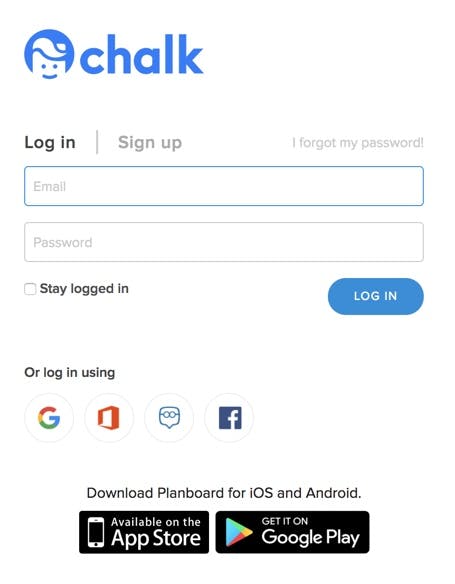 Note: If you have any trouble, you can use the "I forgot my password!" link and enter the email associated with your account. This will send you an email with a link to get your password set and give you access to your account.
Note: Check the Stay Logged In check box to prevent having to log in every time you need to access Chalk.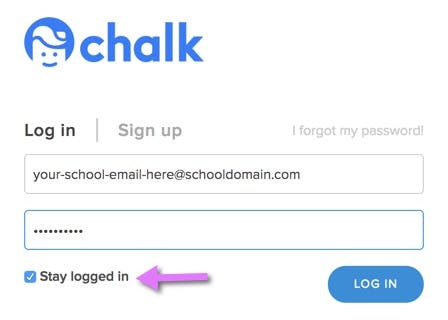 Admin is not yet available on mobile.
Admin is not yet available on mobile.
In the Admin app
Once in your Admin app you can see all the options available to you on the left hand side.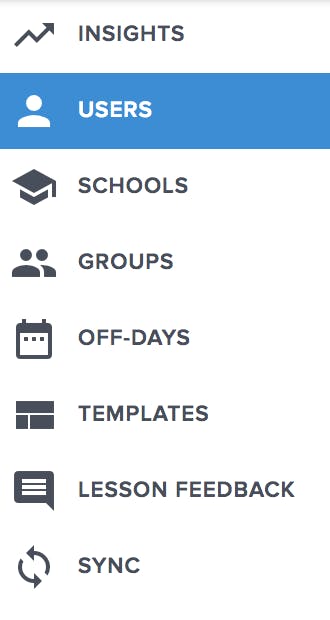 Each Chalk Solution (Instruction, Curriculum and Assessment) enables different options here. For example in the above screenshot you can see Off-Days and Templates which are part of the Instruction Solution. This means that if you don't have the Instruction Solution purchased you won't have access to these features.
Regardless of what Chalk Solution purchased you'll have at minimum the following two options:
Admin is not yet available on mobile.
Admin is not yet available on mobile.