How do I upload my own standards?
Have a couple standards sets you'd like to upload to Chalk? Not a problem. Continue reading to learn how to add your own standards for your own personal use and progress tracking.
Step 1:
Click on the gear icon in the top right corner and select Standards from the drop down menu. Select Upload Standards in the top right.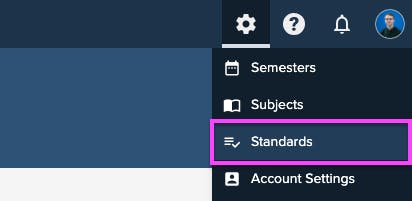 Step 2: 
For each set you'll need the following:
A title for the set
A code for each standard
A description for each standard
You also have the option of sharing them publicly or not. You can enable or disable this from the window you're typing the standards into.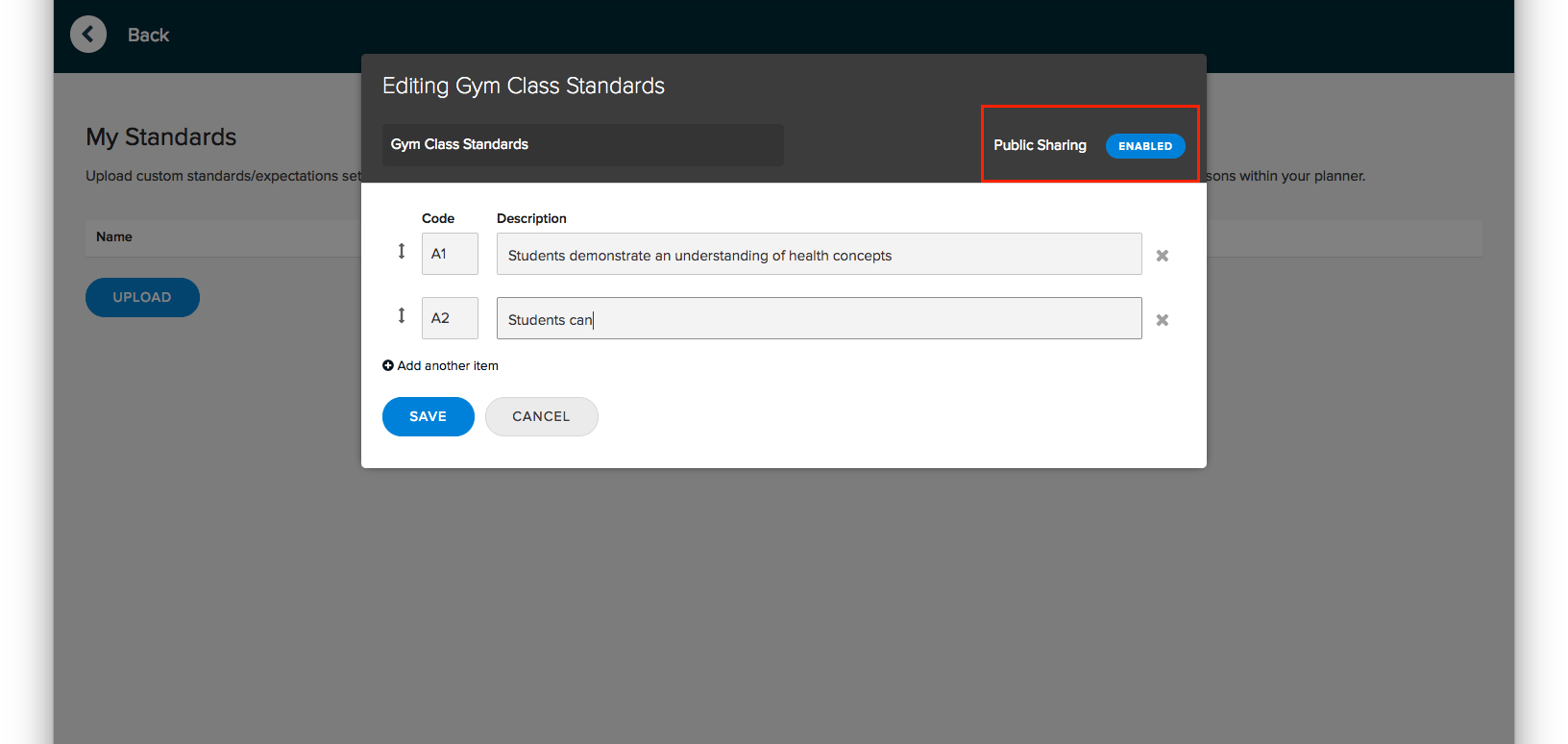 You can always come back and edit them.
Make sure you add them to a subject before you can use them in your lessons