How do I view a pacing guide for a course that I teach?
This is part of our Curriculum Solution. You will not have this option if you are a free user.
For teachers, a pacing guide can help inform if your scheduled lessons are on track with the intended unit durations in Curriculum.
Please make sure that you have already linked your class to the appropriate curriculum map. To learn how, click here.
Step 1:
Navigate to the "Month" tab in the lesson planner.

Step 2:
From the list of classes on the left-hand sidebar, click on "View Pacing"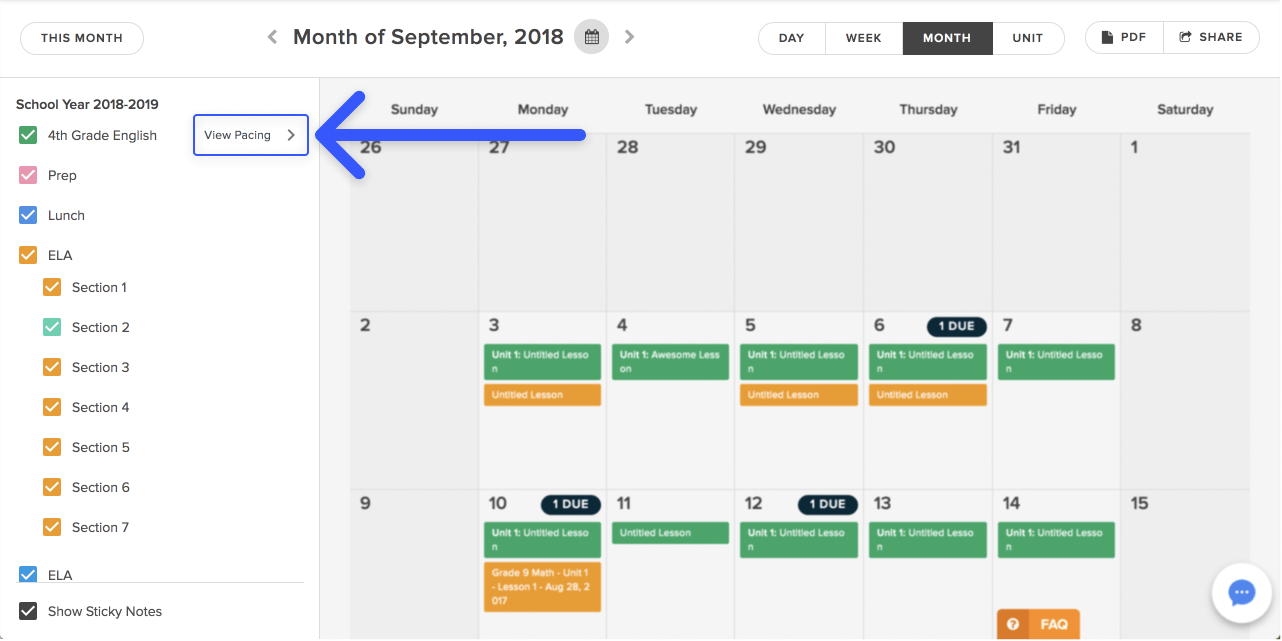 Step 3:
From this view, you will be able to see the unit pacing information from either: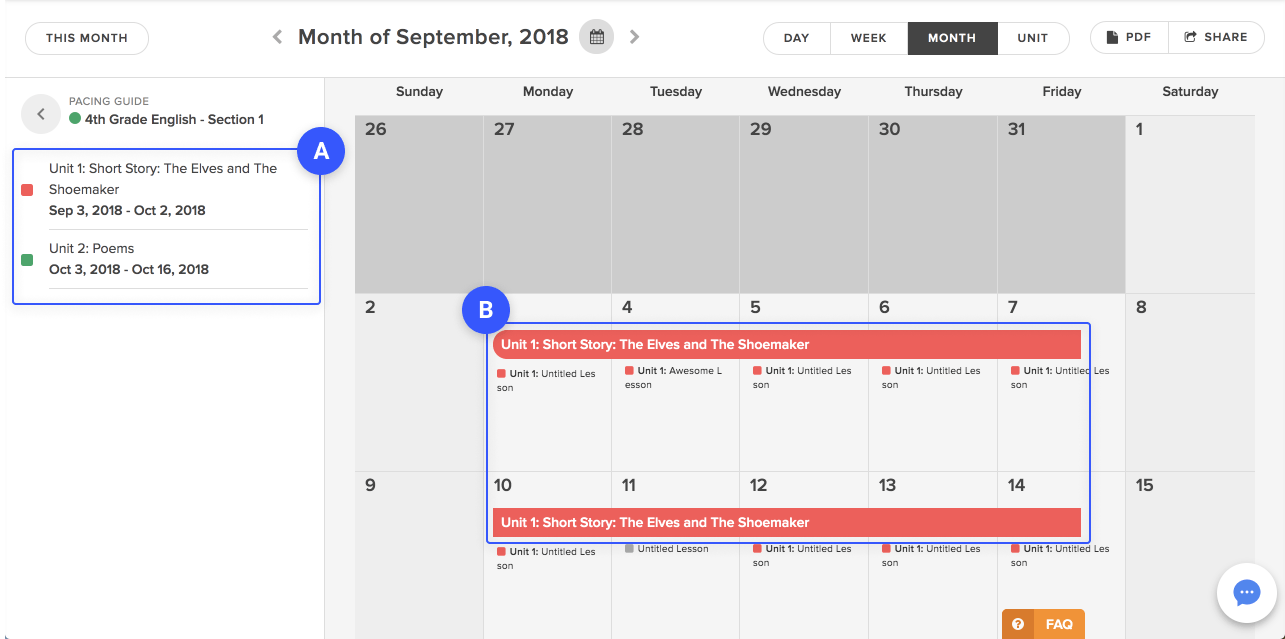 A) The left-hand sidebar, where you can view all the units for the class and the associated start and end date ranges for each of them.
B) Within the calendar as represented by the coloured horizontal bars. Hover over it to see the suggested start & end date range for that unit.