What is Conversations and how does it work?
This is part of our Assessment Solution. You will not have this option if you are a free user.
With Conversations, teachers can create class-level announcements, as well as have direct conversations with students and/or guardians. Teachers have full control over whether these conversations can be one-on-one in nature or involve both students and guardians. There is also the ability to attach files, which can help efficiency and understanding between teachers and the students or guardians.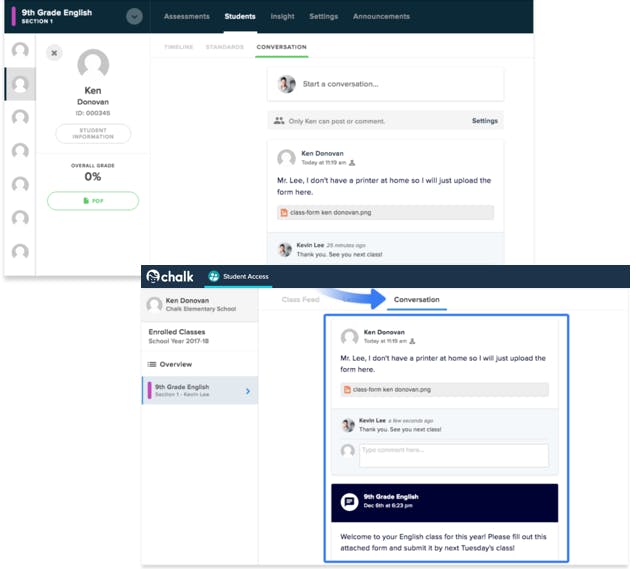 Note: For resources on how Teachers can use and take full advantage of Conversations, see chapter five of our Assessment Guide.