What is Smart Attendance?
Do you find yourself marking the same student absent for each and every class in a day?
Fortunately, you don't have to do that extra tedious work - Smart Attendance takes care of that for you! Smart Attendance takes the student's last attendance record from today and carries that forward through any of their remaining classes.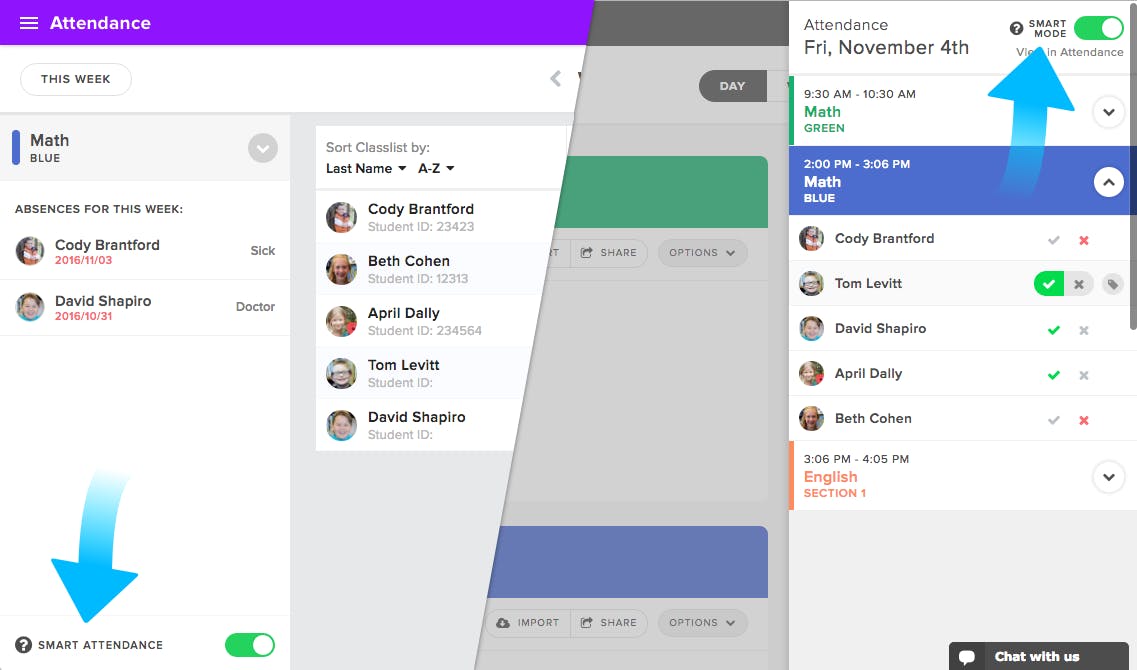 For example, you teach the same group of students multiple classes a day. Today, one of your students, Lisa, showed up to class at the start of the day, but by the second class, she had to go home because she wasn't feeling too great. When you mark her as absent, with Smart Attendance enabled, the app will record her as being absent from that class onward until her last class for today - saving you the hassle of having to repeatedly mark her absent for each and every one of her remaining classes.
However, if Lisa was to show up for a later scheduled class, you can then mark her as present and she will be recorded as being present for any of her remaining classes for today.
Note: Smart Attendance applies only to the current day's attendance records and does not take effect when you edit any attendance records retroactively.